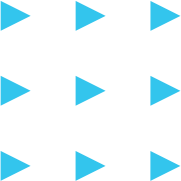 Visa Consultation Services
US Visa Assistance and
Consultation Services
in the Philippines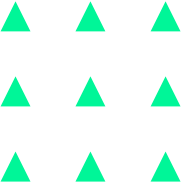 Experts in US Visa
We provide you with professional assistance throughout the entire process of obtaining a US visa specifically a B1/B2 visa. Over the past three years, we have assisted hundreds of clients from the Philippines and other countries.
Superb Service Provided
You will be personally handled by our Visa Experts to provide you with high-level services.
Customized Packages Offered
You can choose only the services you want to avail and pay. We offer a package that is tailored to your needs!
Virtual Visa Assistance
We do everything online for your convenience. We offer hassle-free services with just one click away!
Visit the US
We understand how scary it is to apply for a US Visa. We make the tedious process of obtaining the visa trouble-free for you! We also do everything online!
Affordable Visa Consultation
Not only do we make it easy for you but we also make it very affordable for you! Our rates are very modest and we promise that we will not break your budget.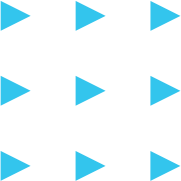 Frequently Asked Questions
What are the requirements when applying for a B1/B2 visa?
The requirements for applying for a tourist visa are the following:
Valid passport

2"x2" US Visa ID photo (digital copy)

$160.00 visa fee
Note: Other documents like bank statements, certificate of employment with payslips, invitation letters, and others are optional to bring depending on the US consulate of the country where you are applying.
How much is the visa fee?
The current US visa fee is $160.00 or its conversion in your local currency. 
What services do you offer to help in US Visa processing?
We offer a range of services that are packaged based on your specific needs. Check out our services page to view our different packages! 
How much do you charge for your services?
Our service fees depends on the type of package you choose. Our fees can be as low as $32. 
How can I avail your services?
Availing our services is easy. Just send us an email and we'll help you figure out the best package to go with. 
About Us
I-Got Visa Consultancy is a duly-registered consultancy agency based in the Philippines founded last 2019 but we have been helping and giving tips since 2018. We offer virtual assistance to those who want to obtain a US visa. 
Everything is done online! Enjoy our affordable rates and professional service!
Visa approved! (First try) Thanks I-Got Visa Consultancy for the tips. Avail their services, it's worth it. Be prepared. The US Visa page helped big time! 🙂
- Ana Ganzon (Feb 13, 2020)
If without Ms. Liza and Ms. Noreen, I will not be able to pull this through. They have done so much! So I wanted to do a post to share with the group and the page. Giving back to what you did and contribute for me to be able to see my mother. Almost all the questions we had in the mock and in the sample Q & A were asked. It really helps to have your expertise before facing the big interview.
- Mark Balmaceda (November 30, 2020) - Emergency Appointment
Thank you for assisting me, I thought I don't have a chance after I received an email that all January interviews are cancelled. Thank you so much for helping me. I am so thankful that we tried even though the chances of me getting approved were very slim. 
- Hannah Marie (January 14, 2021)
It was such a frightening experience most especially for first timers like me to have been blind attacked in the US Consular interview but with the help of good people from I-Got Visa Consultancy. My visa was approved. My special thanks to Ms. Noreen and Ms. Liza for answering all my queries, for your tips and support. You helped me a lot. I do hope you will help more! God bless you all!
- Editha Pichay (August 17, 2019)
Thanks so much for the pieces of advice! Your coaching is very helpful for me. I couldn't be more grateful! Most of the questions were asked that is why I was confident. Thank you again!
- Dana Perez (October 15, 2019)
Just got approved today. Thank you so much I-Got Visa Consultancy for assisting me in filling up the DS160 all the way to the final mock interview. Ms. Liza and Ms. Noreen, thank you so much! It is super worth it!
- Tin Castillo (January 16, 2020)